Written by Ashley Zhao, Cielo Consulting Intern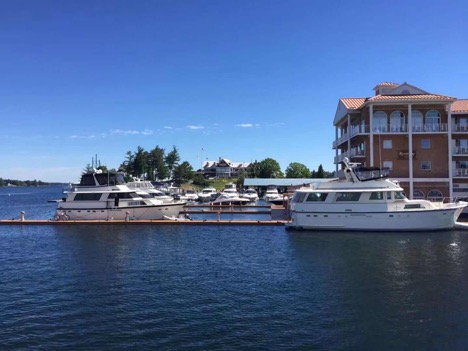 Alexandria Bay is a village in Jefferson County, upstate New York, which lies near the border of Canada and the U.S.. When visiting Alexandrea Bay, you should definitely check out Thousand Islands. There are many ways to tour the exquisite Thousand Islands, which includes hot air balloon or helicopter ride; however, the more affordable option would have to be boat!
There are many boat tours available to choose from and the boat tour I chose was the '1 Hour Tour' from Uncle Sam Boat Tours. Uncle Sam Boat Tours has been providing tours of the Thousand Islands for over 85 years, which made them seem very trusting and sure enough, our guide was very knowledgeable on the Thousand Islands region. The '1 Hour Tour' was a basic tour (no snacks or drinks provided). The ticket price for adults 13 & up are $18.50 each a children from 5-12 are $9.25 each. For more information on Uncle Sam Boat Tours tour options, check out their official website: http://usboattours.com/1000islands/
The Thousand Islands of Alexandria Bay were developed in the last two decades of the 19th century and early 20th century and it was where the wealthy came for their retreat. When the boat tour had just started, I was not too impressed by the scenery. I mean, the water was clear and a stunning shade of blue, but I've seen a lot of clear and blue waters throughout my life, as many other people have! However, about 10 minutes into the tour the true beauty of Thousand Islands surfaced and I was quickly captivated by the scenery surrounding me: small islands made of houses, mansions, castles and playgrounds, an extraordinary view.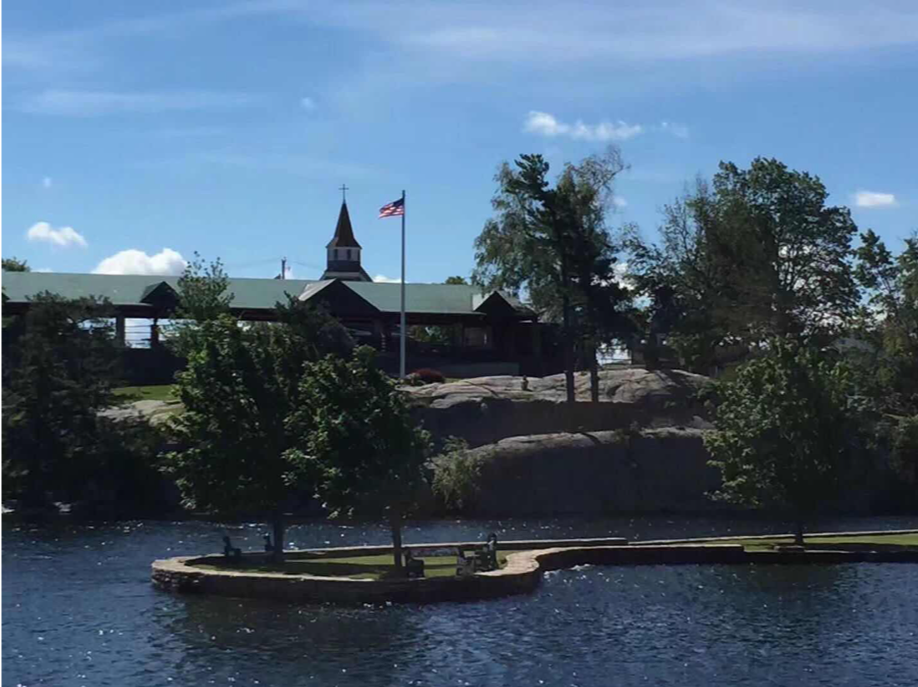 This is someone's house with miniature golf/putt putt in front of their yard, a yard that is purely water.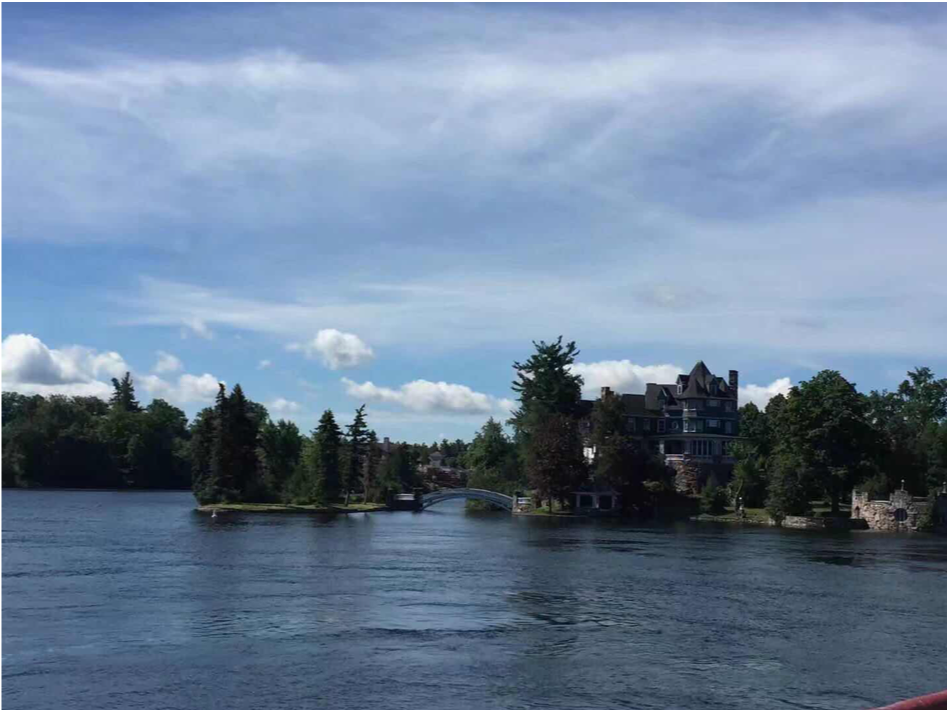 Another huge house with a connecting bridge to a separate, smaller island.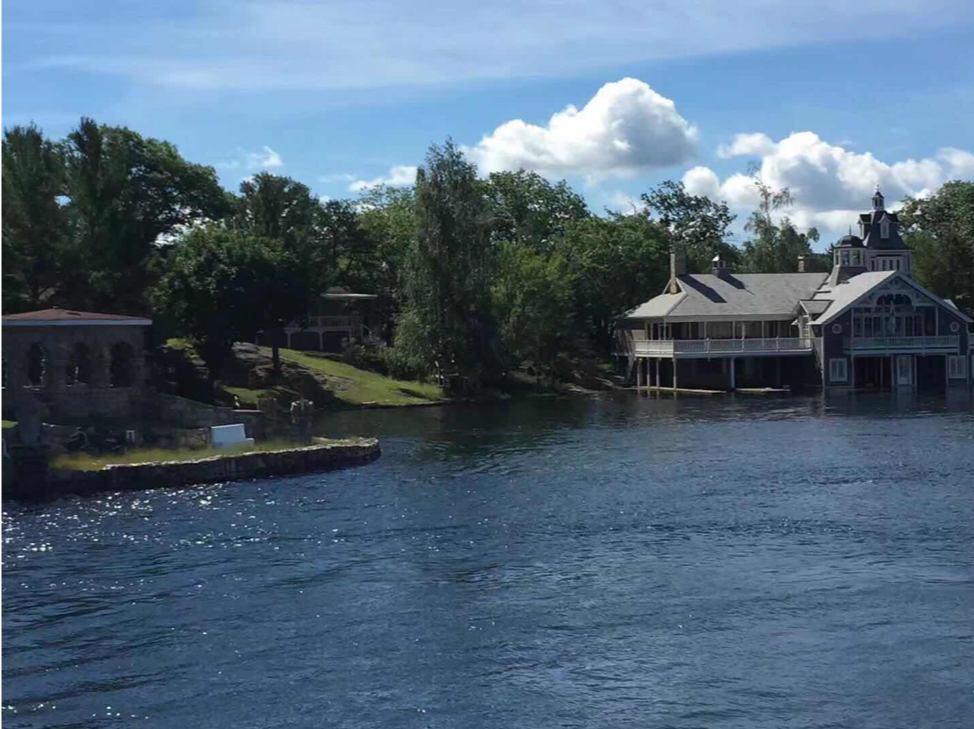 It is kind of hard to tell from the photo, but 1/3 of the house was in the water and that was the garage. In the garage, there were jet skis. Imagine coming out of your garage on jet skis!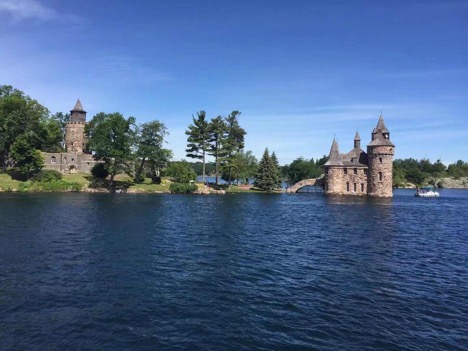 This is the Boldt Castle, a major landmark and tourist attraction of the Thousand Islands. Our tour guide was giving out in depth information on the castle's history but I was busy taking photos and therefore, cannot provide you with any valuable information on this castle. But, needless to say, someone incredibly rich owns this castle.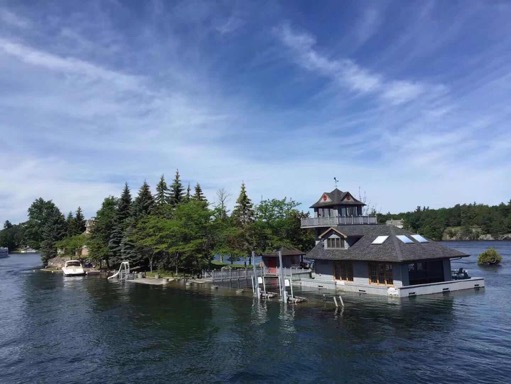 Another house that is in the water with jet skis as their source of transportation. This is a sight you don't get to see everyday in the city.
These houses may be fascinating but personally I would not want to have my very own 'island' if I could afford so–imagine grocery shopping or having a power outage while living in these houses. I certainly did not spot any grocery store islands and I would imagine that you would have to call someone on land to come and fix your power outage. And what if your phone doesn't have signals to call for help? Life would not be very convenient living on the waters.