Get Your Food Fest On!
by Adrianna DiMare
It's that time of year again when you can feel the holiday energy quickly approaching. Some people are already playing Christmas music or buying gifts, while others (myself), are too busy giving Thanksgiving the attention it deserves. If you're like me, you think Thanksgiving is the best holiday. You just get to spend time with loved ones and most importantly, eat lots and lots of food. And hey, if you're not as excited about spending time with your family, that's where the drinks come in.
The internet can be overwhelming with articles and videos showcasing crazy new recipes, some pushing for a more unconventional Thanksgiving spread. For those of you who want to spice things up and impress your guests, but still like the classics, read on for menu recommendations that can give you the best of both worlds.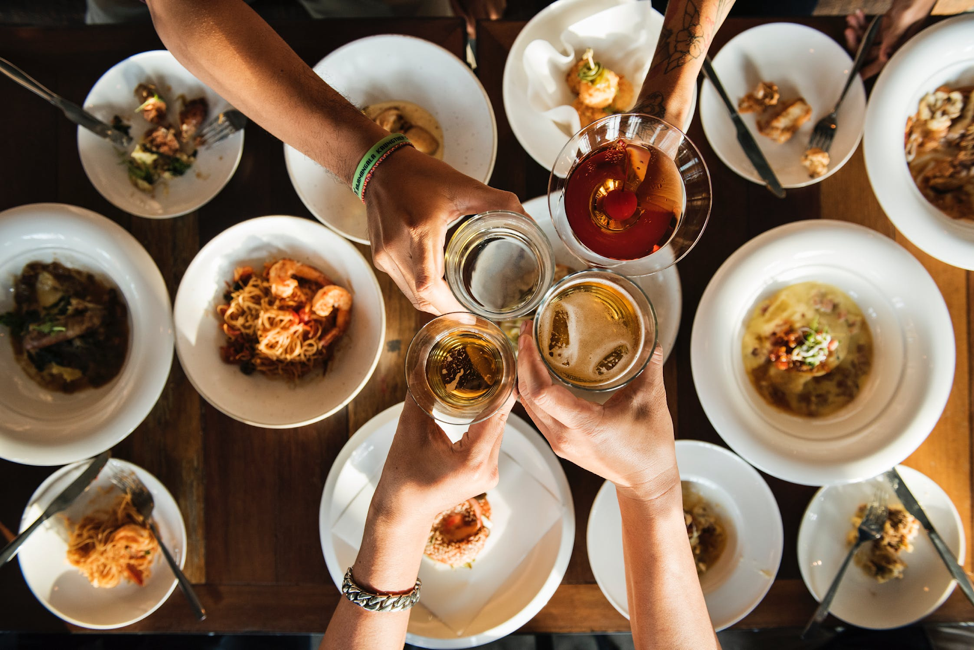 Turkey:
I've seen lots of articles lately suggesting that people ditch the turkey for another bird, like duck or chicken, and while I love those in general, it doesn't sit right with me to abandon turkey on the big day. This recipe adds some extra flavor to your typical turkey, with lots of garlic (always good) and plenty of sage. Recipe here.
Stuffing:
To go along with your turkey, stuffing is a must. Sage and apples are a classic delicious pairing, and so this stuffing, complete with caramelized onions and red apples, will complement your new and improved turkey recipe. Or, if you prefer to stick with your tried and true turkey method, this will still be sure to impress on its own. Recipe here.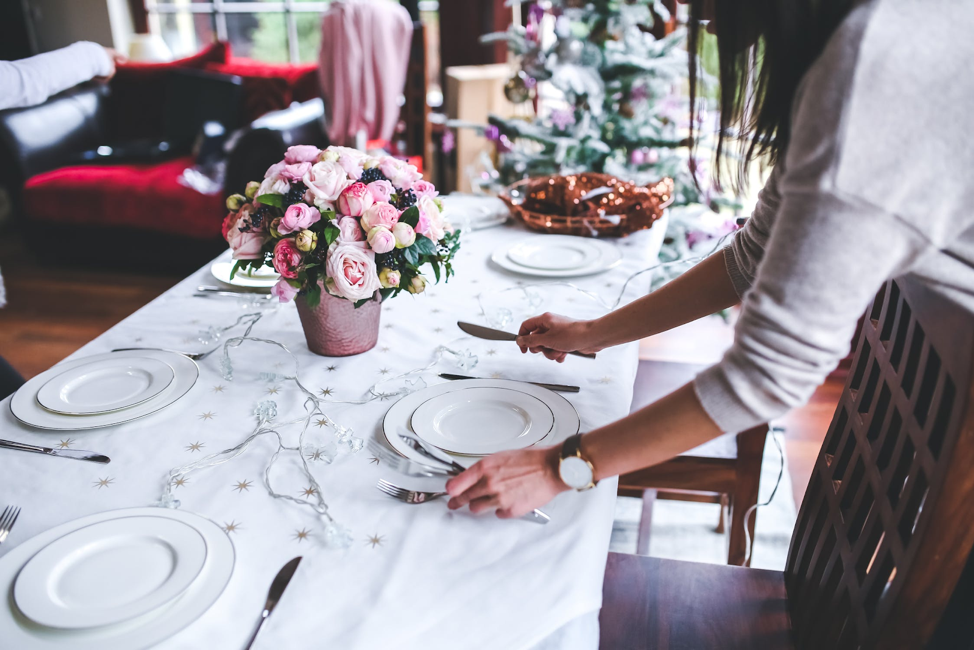 Cranberry Sauce:
I hate to admit it, but cranberry sauce is never really my thing during Thanksgiving. However, add elements like orange juice and zest and I'm immediately more interested. Surprise and delight your guests with this little citrusy twist on a traditional cranberry sauce. Recipe here.
Casserole:
My aunt makes a broccoli casserole that my family waits for all year, and I'm sure other households include various casseroles in their spreads. This green bean casserole will be sure to please, and its more subtle flavors won't compete heavily with the other flavorful dishes on this menu. Recipe here.
Potatoes:
Potatoes are, in my mind, Thanksgiving royalty.
First, sweet potatoes are a staple of the autumn diet, and can not be left out of the Thanksgiving meal. This beautiful and delicious-looking recipe includes fragrant rosemary and flavorful shallots (a game-changer in any dish) which are sure to step up your sweet potatoes. Recipe here.
Second, come the mashed potatoes. This recipe isn't groundbreaking in any way, because I'm a bit of a mashed potato purist. If it ain't broke don't fix it, right? The only difference is that this recipe calls for the addition of Vermont cheddar, making for warm, cheesy, nap-inducing mashed potatoes. Recipe here.
Pumpkin Pie:
Pumpkin pie is a classic crowd pleaser, and many people are loyal to their family recipes. But if you want to add both a sweet and fresh element to it (as well as make it prettier), this recipe from Food & Wine throws some ginger and caramel into the mix. Recipe here.
Leftovers:
Okay, now here's the real best part of Thanksgiving. If you're unlucky enough to host, you're lucky enough to end up with a fridge full of leftovers. I'm a huge fan of the classic turkey gobbler, (basically throwing everything you have left onto a sandwich) but these turkey sliders go the extra mile by adding asiago cheese. Keep on eating cold turkey straight out of the fridge if you'd like, or make a few of these, just do whatever feels right to enjoy the aftermath of your big meal. Recipe here.