In mid-August, the official dog days of summer hit New York City, so it was time to take a much-needed break from the Big Apple to relax and recharge. After searching flights, Tampa was chosen as a great destination for a quick and easy long weekend with access to beaches, great food and wine and, a beautiful bay to enjoy while in town. Not to mention access to nearby Clearwater Beach, which has been voted Best Beach in the United States by Trip Advisor for 2016. Clearwater boasts 21.5 miles of powdery white sands, the consistency of sugar, that only Clearwater beach itself has and the daily fabulous sunsets.
Day One
On day one we decided to check out a new addition to the scene in Clearwater, Florida which is about 23 miles from Tampa, called Opal Sands Resort. Opal Sands opened in February 2016 and boasts an envious location on the Gulf of Mexico and is also situated right on Clearwater Beach's main strip, which gives guests access to not only the hotels amenities and Clearwater Beach but to a plethora of other attractions on the strip. Pro tip: make sure to walk half a mile to Pier 60, from Opal Sands at least once while in Clearwater for the daily "Sunsets at Pier 60" a celebration with performances, food, and entertainment. We decided to start the day off right with cocktails and the most classic of NY breakfasts,
,a Bagel! A salmon and cream cheese bagel with red onions, capers, and tomato, to be exact. Opals Sands restaurant is called Seaguini and hit the mark when it came to tasty food and good brunch cocktails with the correct ratio of mix/juice to spirits.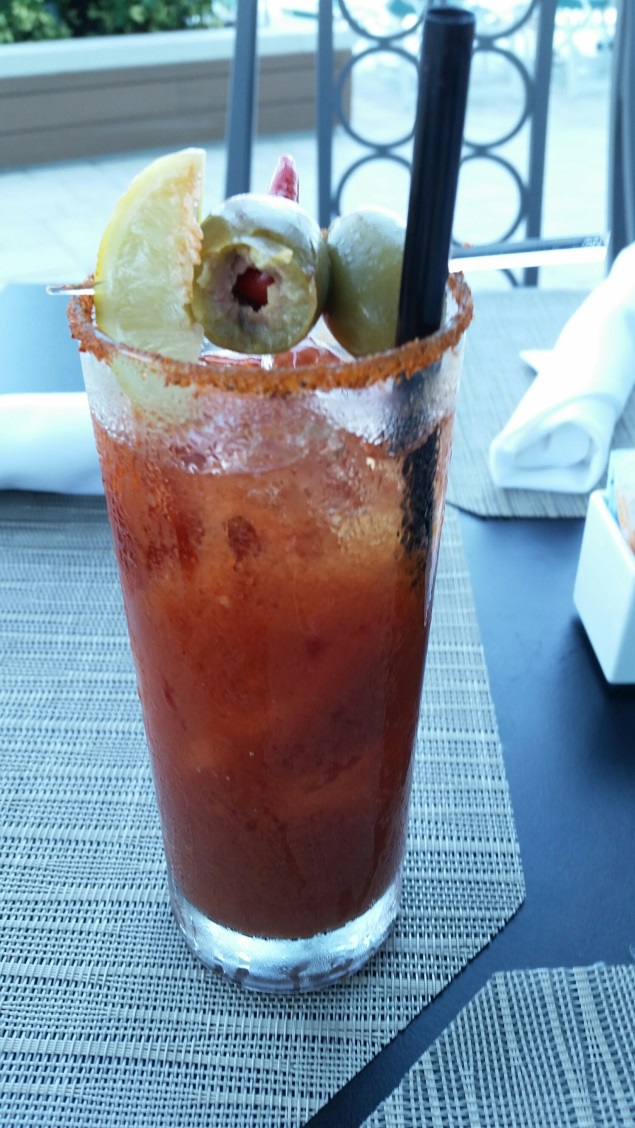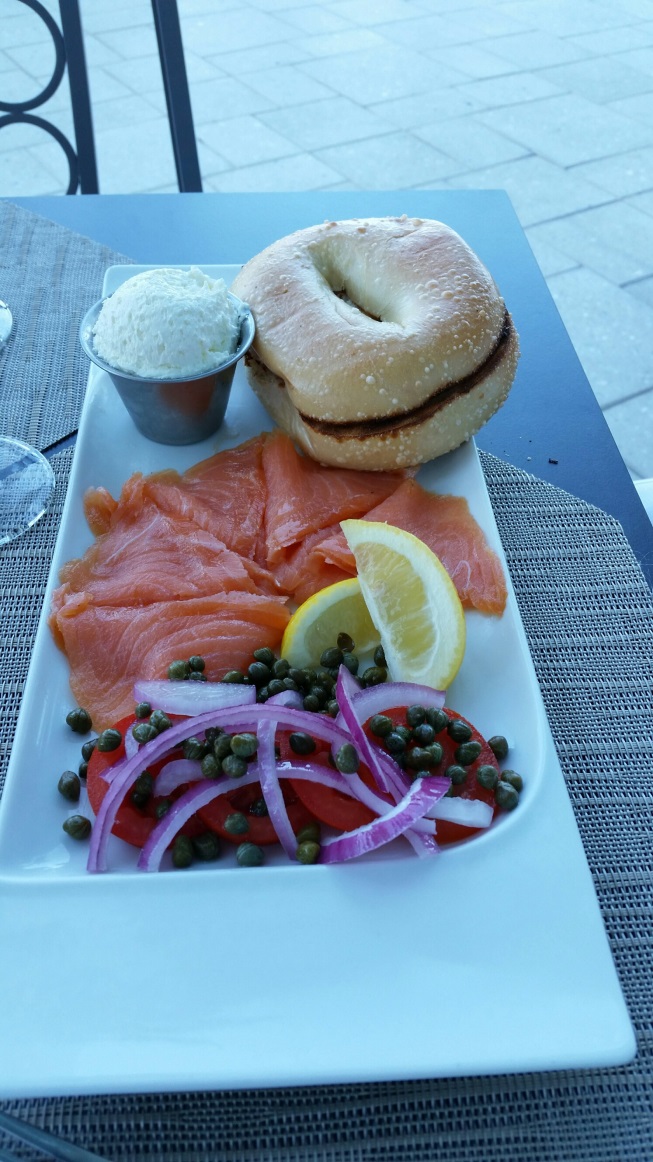 After breakfast we decided to hang out by the hotel's pool- where we provided with excellent service by the pool's staffers, special shout out to Andrew that kept us in towels and beverages for the entire day. As an aside the pool is not adults only and caters to children, so you won't find a crazy pool party here a la Miami but there is a solid pool with views onto the Gulf of Mexico and Clearwater's famed powdery white sands. Also, there are manatees and other really cool marine life swimming around, bonus!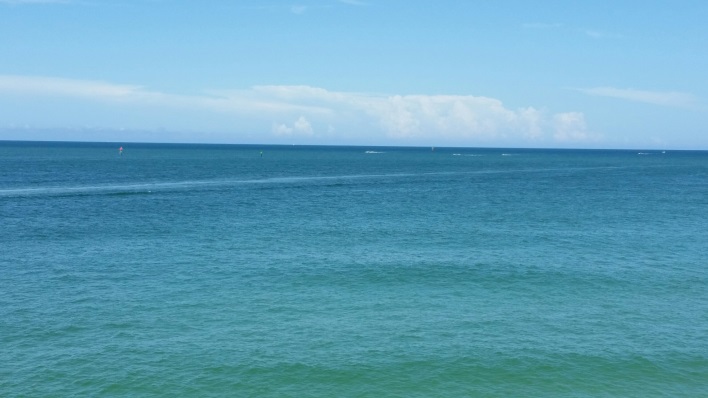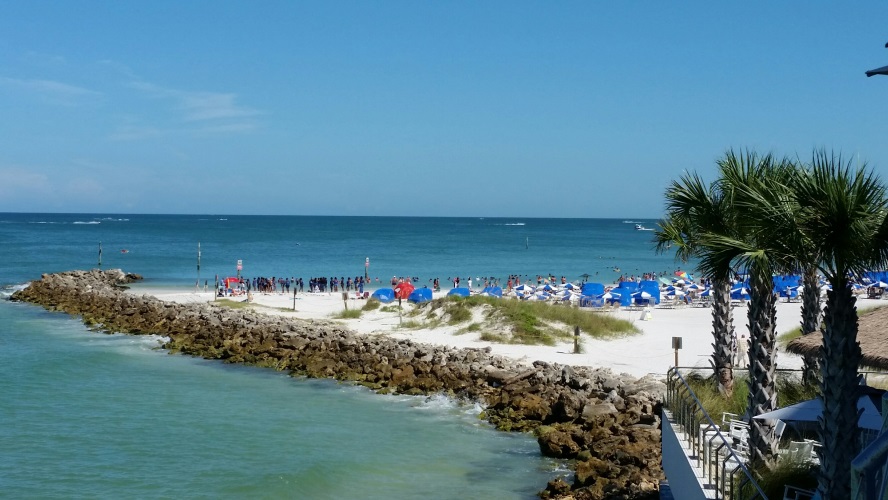 After imbibing on a variety of beach-inspired cocktails such as the Redneck Mojito- made with Jim Beam whiskey, The Opal Rita- a mixture of Rum and tequila garnished with lime and pineapple and the Cilantro Ginger Cooler- which I had to order because I am a fanatic for both ginger and cilantro; it was time for seafood!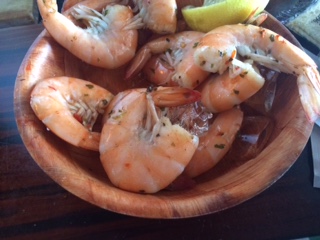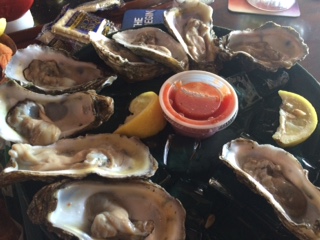 We toddled off from Opal Sands in search of oysters and shrimp cocktail. What we found was Cooters a delightful off-the-beaten-path family-owned and run beach bar. They have a great happy hour (3-6) every day, featuring .65¢ wings and peel and eat shrimp (super fresh). In addition, there were .79¢ raw oysters(Florida Panhandle), 1.50 drafts, and $3.00 glasses of wine. After spending a delightful 2 hours at Cooter's, it was time to bid them goodbye, but we will surely be back for more of their fabulous seafood!